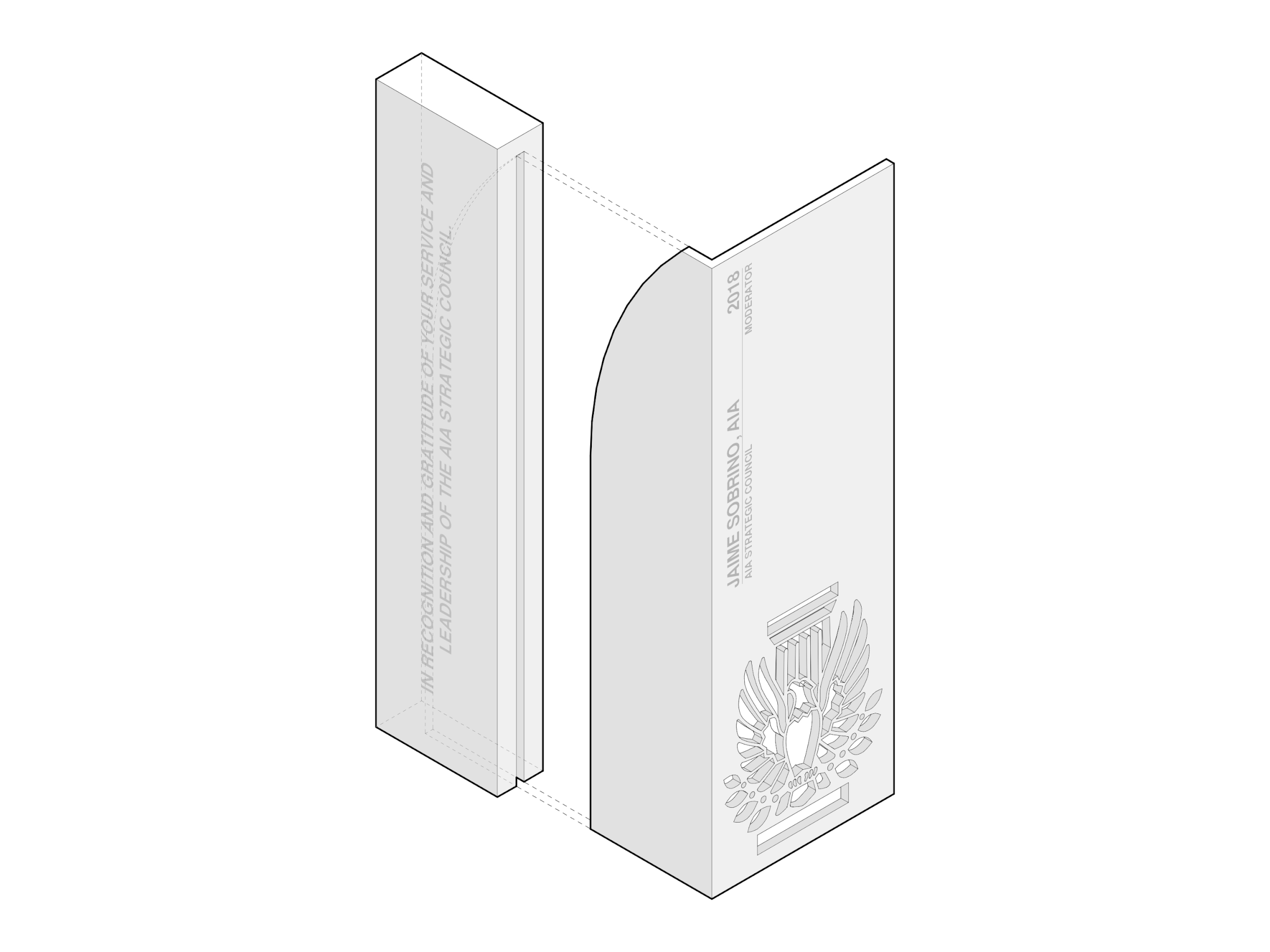 AIA Recognition: Leadership Series
2018

The American Institute of Architects has long been an organization that is committed to promoting design excellence. However, the awards and recognition pieces that it bestows on award winners and to significant contributions is anything but excellent in design. Recognizing the need for honoring achievements though a higher form of expression, a solution was designed that better aligns with the organization and the design professionals it represents.

Custom recognition awards were designed for retiring AIA National leaders; including the AIA Strategic Council Moderator, ArchiPAC Steering Committee Chair, and AIA Western Mountain Regional Director. Fabricated from 12 gauge hot rolled steel bent plate and local black walnut wood with the AIA logos laser cut out and laser engraved text.

Dimensions: 2-1/2"D x 3-1/4"W x 9-1/4"H

Available for purchase.
Please contact for more information.
Photos Courtesy of FormGrey Studio.